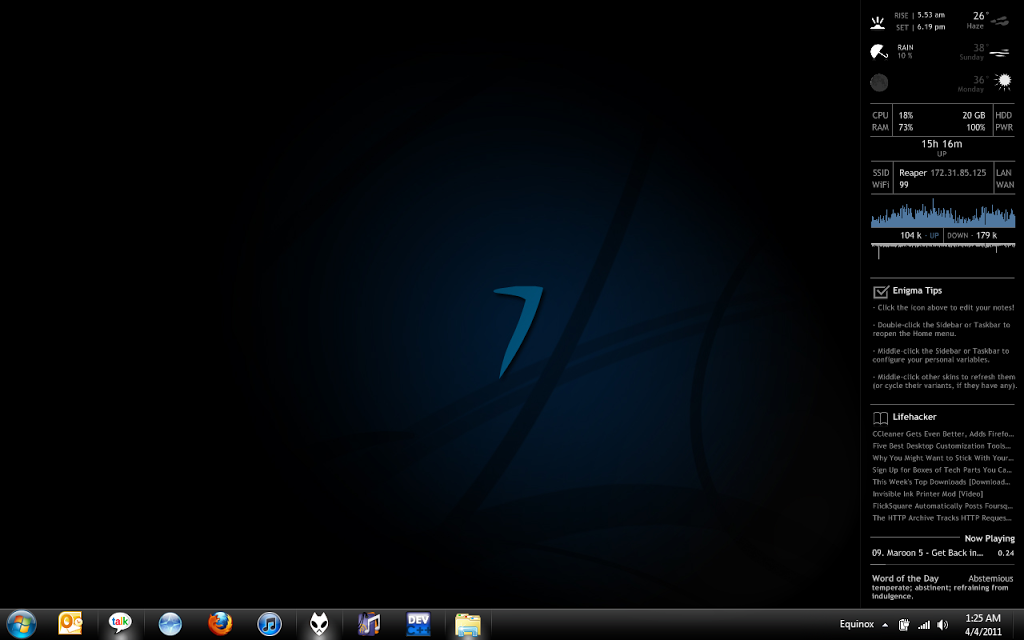 It's more of a generic desktop this time around. While Rainmeter is back for the shot, they all close when I turn on Crysis 2! With the game takin up most of my time, I don't have much left to give to my lappy. As one can see from the post here I've done quite an overclock to get the game running smoothly (and no fire yet!)
Well, to get down to the elements of the desktop on display—there's a whole new Rainmeter 2.0, running some components from Enigma, as well as a few custom scripts to control foobar2000, and a Word of The Day skin; and a beautiful Windows 7 theme, Soft7.
Tools and Skins used:
Rainmeter 2.0
Enigma
Soft7 for Windows 7
PS: Back to Crysis 2 now! I've been away from it too long!