And we've been given Thinkpad T420s! ZS Rocks!
A sample of the computing power this baby has: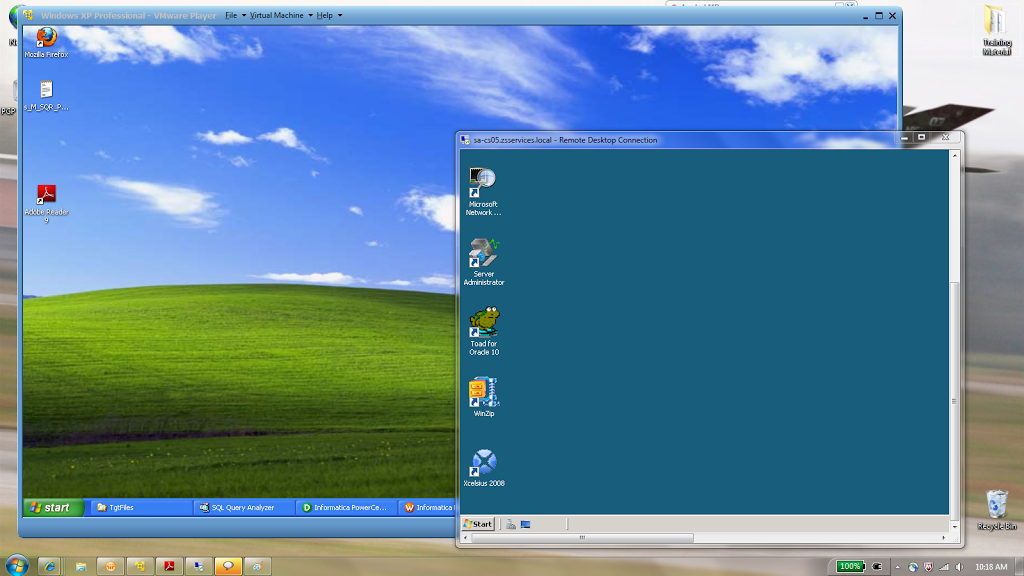 That's the laptop running it's default Win7 OS, VMware player running WinXP, and an instance of RDC connected to Win Server 08! And take a look at the programs running in the various desktops! All this, and the baby's still lag-free!